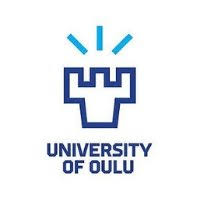 The North changes the world – more sustainable, more intelligent, more humane. We, at the University of Oulu, work as part of the international science community to produce new scientific information and science-based solutions. We are committed to educate future pioneers to build a more sustainable, intelligent and humane world. Creating new, taking responsibility and succeeding together are values that build a strong foundation for all our actions. We offer a working environment where individuals can cultivate their skills, do meaningful work, and develop professionally. Our university's several specialized research and service units enable extensive and diverse development and career opportunities for experts in various fields.
We are now looking for a
Doctoral Student
to join our new research group headed by Associate Professor Valerio Izzi in the Faculty of Biochemistry and Molecular Medicine and the Faculty of Medicine at the university of Oulu.
Description of the job:
The University of Oulu (http://www.oulu.fi/english/) is one of the largest universities in Finland, with approximately 15 000 students and 3 000 employees. Molecular and environmental basis for lifelong health is one of the strategic focus areas of the University. Applications are invited for a full-time Ph.D. position (4 years), starting at the earliest on 01.01.2021 (or later by agreement), in the new research group headed by Associate Professor Valerio Izzi in the Faculty of Biochemistry and Molecular Medicine and the Faculty of Medicine at the university of Oulu. Our research projects focus on the use of big data and the development of novel data analysis systems and models to identify molecular mechanisms of disease. A major area of interest is the regulation of matrisome genes and proteins in cancer and metabolic/chronic diseases (including fibrosis). As Doctoral student, your main tasks are doing research, such as data mining & analysis as well as data modelling, methodology learning & development dissemination of knowledge.
Requirements:
The successful candidate must possess a master degree in the field of bioinformatics, data science and/or mathematics, information technology, biochemistry, molecular or cell biology, medical sciences or related fields. Prior experience in bioinformatics and large-scale analysis of biomedical data (bulk and single-cell RNAseq, genomics & proteomics) is required. Prior research in cancer, fibrosis and/or matrisome is considered an advantage. Good communication and teamwork skills are appreciated. Fluency in both written and spoken English is preferred and candidates with publication experience will be preferred. Most importantly, we expect the candidate to have a high motivation to conduct high-level biomedical research.
What we offer
You will become a part of a highly talented research group, working on strategically and globally significant research area. You will receive support not only from your team and supervisor, but also from university´s wide variety of support services, so that you can excel in your studies and research. In addition to modern research facilities, we offer you personnel benefits such as occupational healthcare and salary payments for 12 months / year.
Other benefits: The successful candidate will receive full benefits provided by the University of Oulu to university employees, including free time corresponding to holidays and free occupational health care services. The successful candidate will receive also benefits provided by the Finnish government to residents, for example possibility to obtain access to the national healthcare system, tax benefits for employees with children and high-quality affordable childcare services.
Salary:
The salary for the Ph.D. researcher will be based on level 2-4 of the national salary scale for the teaching and research staff of Finnish universities, which with the supplementary remuneration for an early-career Ph.D. is usually between 2100 and 2500 € per month, depending on the appointee's qualifications and prior experience. A six-month trial period is applied to the position.
Applications:
Applications, together with all relevant enclosures, must be submitted using the electronic application form by December 1, 2020, with the following attachments as three separate pdf files:
1. Complete CV containing contact information of at least one referee (Max. size limit of the attachment: 5 Mbytes)
2. Motivation letter (maximum 1 page) describing prior knowledge and research interests and career plans (1-2 pages; max. size limit of the attachment: 2 Mbytes).
3. Certificates/Diplomas: Scanned electronic copies of diplomas and transcripts of the records of relevant previous degrees. If the original documents are not in English, Finnish or Swedish, each document must be accompanied by an official certified translation into English or Finnish. (Max. size limit of the attachment: 2 Mbytes)
4. Other relevant information
Applications sent by email will not be considered. The eligible applicants fitting best in the research profile expected for the position may be invited to an on-site or remote interview. All applicants will be notified when the selection process is completed.
Contact:
Assoc. Prof. Valerio Izzi, e-mail: valerio.izzi (at) oulu.fi
About Oulu, Finland
Finland is one of the most livable countries, with a high quality of life, safety, excellent education system, and competitive economy. The Oulu region is home to over 200 000 people making it the largest urban centre and one of the fastest growing regions in northern Finland. Oulu is a combination of beautiful, northern nature, vivid cultural life and modern technology. Oulu is also known for its highly-educated people and friendly, easy-going atmosphere. Living in Oulu is easy – everything is only max. 20 minutes away! Find out more about Oulu: https://www.oulu.fi/university/living-in-oulu