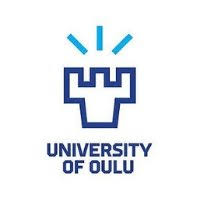 The University of Oulu in Northern Finland, with approximately 15,000 students and 3,000 employees, is an international, multidisciplinary research university with a rich pool of creative and intellectual talent. The strengths of the University include broad, multidisciplinary research interests, a modern research and study environment, and wide cooperation with international research and educational institutes (http://www.oulu.fi/university/).
Biocenter Oulu is a focus institute of University of Oulu to advance quality of research and to provide open access infrastructure services in seven technology platforms (https://www.oulu.fi/biocenter/core-facilities) including the Biocomputing Biocenter Oulu research infrastructure (RI). These are part of the University of Oulu Infrastructure Unit and belong to the national Biocenter Finland research infrastructure network providing services to the entire Finnish bioscience community.
Description of the position
The Biocenter Oulu Biocomputing RI (https://www.oulu.fi/biocenter/biocomputing-and-bioinformatics) is offering a post-doctoral level biocomputing specialist position. The RI provides expertise and services in the field of in silico modelling and simulation of proteins and membranes and it has clients both in academy and industry.
The post is for four (4) years with a starting date on January 1st, 2021, or as soon as possible after that. A six-month trial period will be effective in the beginning of the contract.
Duties
The primary responsibility of the candidate is handling service requests by the RI's clients, that is to discuss their research questions and requirements, to formulate and execute a solution based in biocomputing, and to prepare a scientific report. Frequently, the candidate will have to contribute to scientific articles as well. The candidate is expected to be able to communicate with clients who are not experts in in silico modelling and simulation techniques, and to handle several projects simultaneously. The candidate will also be involved in teaching in courses on in silico methodologies in biochemistry and molecular medicine, arranged by the RI. The main language of communication is English. While the candidate primary responsibility is to serve RI's clients, the candidate will have limited time to pursue their own project as well.
Required qualifications and assessment
The successful applicant should have a PhD degree in (bio)physics, (bio)chemistry, bioinformatics or other relevant fields. Candidates whose PhD thesis has been submitted for review by the application deadline will also be eligible to apply. Fluent oral and written English skills as well as good communication and teamwork skills are required.
In addition, the candidate must have a record of scientific productivity in the field of biocomputing as evidenced by original publications. Previous work experience in core facility / service laboratory, experience in teaching in relevant courses (at post and/or undergraduate level) and a track record of competitive research funding is considered as an additional strength.
The ideal candidate for this position should have expertise in at least one of the following:
Setting up and conducting large scale molecular dynamics simulations of proteins and membranes (both atomistic and coarse grained).
Executing quantum mechanics/molecular mechanics simulations for studying chemical reactions catalysed by enzymes.
Using various tools for protein modelling purposes (protein structure prediction, acid-dissociation constant prediction, protein docking, and so forth) and (structural) bioinformatics.
Writing computer programs in any of the major programming languages (C/C++, Python, R, Java, and the like) for developing new in silico tools.
Salary
The salary will be based on the requirement level and work performance of teaching and research staff of the salary system for Finnish universities, composed of both task-specific and personal performance components. The task will be on demand level 5 or 6 depending on qualifications. In addition, a salary component based on personal achievements and work performance will be paid (maximum of 50% of the job specific component). The salary is in practice roughly 3,300 – 4,700 € / month, depending on qualifications, performance and experience at the start of the appointment.
Application procedure
Applications should be submitted electronically using the online recruiting system of the University of Oulu.
The following documents must be attached to the application in English:
1) Curriculum vitae
2) Brief description of experience and motivation
3) Copies of the degree certificate
4) List of publications
5) Contact information of two persons who may be asked to give references of the candidate
Applications, together with all relevant enclosures, must be submitted using the electronic application form by 30.11.2020, 24:00 (Finnish local time). Applications sent by email will not be considered.
Interview
The applicants fitting best for the position will be interviewed on-site or remotely.
Contacts
For further information regarding the filling of this post:
Professor Lauri Eklund, Director of Biocenter Oulu infrastructures,
email: lauri.eklund@oulu.fi
or
Dr Andre Juffer, Head of the Biocomputing research infrastructure,
email: andre.juffer@oulu.fi