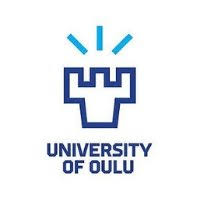 The University of Oulu is an international science university with more than 15 000 students and 3000 staff members. Our university creates innovation for the future, well-being, and knowledge through research and education. Our multidisciplinary combination of science and technology university provides an excellent basis for influential research. The candidate will be working with two units of the University: Sodankylä Geophysical Observatory and the Space Physics and Astronomy unit.
Sodankylä Geophysical Observatory (SGO) is an independent unit of the University of Oulu. Its national task is to make long-term high-level measurements and observations, development of instrumentation and methods, observations of geohazards and space weather situation for geophysics and space physics. The Observatory provides measurements for local, national, and international research purposes and develops different services based on its own data together with other research institutes and companies. In particular, it operates cosmic-ray stations in Finland and Antarctica and other cut-edge instrumentations. The Observatory has observation, research, and technical units. The Space Physics and Astronomy research unit belongs to the Faculty of Sciences and is focused in the research of Space Physics, including Solar, heliospheric and ionospheric physics.
We are looking for a full-time Postdoctoral position for two years, starting in March 2021 or later upon agreement. A 6-month trial period is foreseen. The position will be funded by, and the work will be related to two projects supported by the Academy of Finland: ESPERA and QUASARE. The place of work is located at Cosmic-ray group (http://cosmicrays.oulu.fi/rg) of SGO on Linnanmaa campus in Oulu. The working language is English.
Subject field and description of the position
This position is joint between QUASARE (QUAntification of Spectral and Angular characteristics of extreme solar eRuptive Events, PI Assoc.Prof. Alexander Mishev) and ESPERA (Extreme Solar Particle Events: Risk Assessment, PI Prof. Ilya Usoskin, http://cosmicrays.oulu.fi/espera) projects funded by the Academy of Finland. The positions will be filled in the field of Space physics, with a strong link to geophysics, and include analysis of data on energetic particles from ground-based and space-borne instruments, statistical and physical analysis of solar energetic particle (SEP) events, modelling of terrestrial effects. A successful candidate should be able to demonstrate solid experience of analysis of ground-based (neutron-monitor network) and space-borne (including PAMELA and AMS-02 missions) data on energetic particles, familiarity with the modelling of particle transport in the terrestrial environment, knowledge of scientific analysis methods and computational skills.
Required qualifications and assessment
A successful candidate must have a PhD or equivalent degree in Space Physics, Nuclear Physics, Astrophysics or Geophysics, obtained no more than 10 years ago ans/or completed by the end of 2020, and a solid publication record. Ability to pursue independent research and to write scientific papers should be demonstrated as well as fluency in English. Familiarity with the data analysis of energetic-particle data, both from ground-based and space-borne detectors is a prerequisite. Confirmed experience in one or more of the following disciplines is a strong advantage (nuclear physics, high-energy physics, atmospheric physics, computational physics, scientific data analysis).
We offer an interesting and versatile position in a multi-disciplinary field, combining Space Physics, High-energy physics, Geophysics and Computational Physics. We offer the possibility to develop professionally with the help of an experienced team in a multicultural environment. Furthermore, we offer development opportunities in a big Nordic university with flexible working hours, excellent work-life balance and occupational healthcare services.
Salary
The salary of the selected doctoral students will be set on levels 5 – 6 of the national salary scale for the teaching and research staff of Finnish universities. Additionally, a supplementary remuneration may be given for personal achievement and performance (max. 50 %). The total salary for these levels (before taxation) currently ranges from about 3200 to 3900 Euros/month for full-time employment.
Application Procedure
Applications must be submitted using the electronic application form by 30.11.2020, 23:59 (Finnish local time), with the following attachments as separate pdf files:
Motivation letter describing prior knowledge and research interests, as well as the relevance for the announced position and a career plan, and providing contact information of at least two professional references (max 2 pages).
Complete CV (max 4 pages) and a list of publications.
Statement of PhD degree: Scanned electronic copies of the PhD certificate (or equivalent) or a confirmation of the degree to be completed before 31.12.2020. If the original documents are not in English, Finnish or Swedish, a translation into English should be provided.
Short-listed applicants will be invited to a remote interview. All applicants will be notified when the selection process is completed.
Further details are available from Assoc. Prof. Alexander Mishev (e-mail: alexander.mishev (at) oulu.fi) or Prof. Ilya Usoskin (ilya.usoskin (at) oulu.fi)