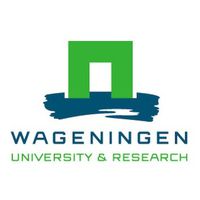 Are you interested in nanoparticle suspensions? Are you experienced in physical-chemical characterization techniques? Do you have an MSc degree in physical chemistry, soft matter science, physics, chemical engineering or similar? We are looking for a PhD candidate that will work on capillary nanoparticle suspensions.

We are looking for a PhD candidate with a great interest in understanding and controlling the interactions in nanoparticle suspensions. Nanoparticles are used as additives to modify and control the properties of numerous consumer products and materials. To obtain the desired functionality and to avoid harmful side effects it is crucial to understand the interactions of nanoparticles in complex environments and to be able to predict how these microscopic interactions influence the macroscopic behaviour. In this project, suspensions of nanoparticles in binary liquids will be studied, where local phase separation can lead to capillary bridges between the particles. The aim is to understand how these capillary interactions modify the structure of the suspension and its rheological properties, and to find ways to control this. This should ultimately lead to stimuli-responsive nanoparticle-based suspensions that can be used in applications in food and personal care products.

The research project is part of a larger European network of international partners in the context of the EC-funded Horizon 2020 "Marie Curie" International Training Network (ITN) NANOPAINT (Nanopaint-itn.eu). NANOPAINT aims to obtain a comprehensive understanding of nanoparticle suspensions, both in liquid bulk and at interfaces, and to use this knowledge to design functional smart liquids and solid nanomaterials. It combines experimental and modelling approaches and involves partners both from academia and from industry.

What will you be doing?
This project focuses on capillary interactions between nanoparticles as a means to control the structure and rheological properties of nanoparticle suspensions. Rheological experiments will be combined with an investigation of the microstructure using confocal microscopy or scattering methods. The experimental results will also be compared to numerical modelling, done within the project or with partners in the consortium.
We ask
You are highly driven and extremely curious. "Why?" is a question that you often ask.
You have an MSc degree (or equivalent) in physical chemistry, soft matter, physics, chemical engineering or a related field;
you have a good understanding of basic principles of colloid science and thermodynamics;
you have hands-on experience with physical-chemical characterization techniques, such as rheology, scattering techniques, and confocal microscopy;
some experience with modelling and simulations is a plus;
you aim to excel, you are creative and inquisitive ad you are eager to learn new things;
you have good oral and written communication skills in English (minimally IELTS 6.5 or TOEFL 90).
Additional requirements:
As the project is funded within the Marie Skłodowska-Curie Actions (MSCA), researchers can be of any nationality but need to demonstrate transnational mobility. To be eligible applicants must satisfy the requirements that apply to all Marie Skłodowska-Curie Early Stage Researchers, therefore on the date of appointment (their start date) applicants:
Must not have more than 4 years of research experience;
must not hold a PhD;
must not have resided or carried out their main activity (work or study) in the country where the post is based (The Netherlands) for more than 12 months in the previous 36 months;
applicants must be available to start the PhD in January-March 2021;
to enroll in the local graduate school, applicants must (soon) be in possession of their Master's degree or equivalent/postgraduate degree.
In this ITN consortium, each recruited researcher will be seconded to other beneficiaries and/or to partner organizations for a duration of up to 30% of his/her recruitment period. Also attendance in off-site training events and meetings is expected. All travel is fully funded. Additional family allowance is provided if the applicant can provide evidence of eligibility (marriage (equivalent) and/or dependent children) at the beginning of the appointment.
We offer
We offer you a temporary position for a period of 1.5 years with extension of 2.5 years after successful evaluation. Gross salary per month € 2395,- in the first year rising up to € 3061,- per month in the fourth year for a full working week of 38 hours in accordance with the Collective Labor Agreement for the Wageningen University.

In addition, we offer:
8% holiday allowance;
a structural year-end bonus of 8.3%;
excellent training opportunities and secondary employment conditions;
flexible working hours and holidays can possibly be determined in consultation so that an optimal balance between work and private life is possible;
excellent pension plan through ABP;
232 vacation hours, the option to purchase extra and good supplementary leave schemes;
a flexible working time: the possibility to work a maximum of 2 hours per week extra and thereby to build up extra leave;
a choice model to put together part of your employment conditions yourself, such as a bicycle plan;
a lively workplace where you can easily make contacts and where many activities take place on the Wageningen Campus. A place where education, research and business are represented;
use the sports facilities on campus.
Wageningen University & Research stimulates internal career opportunities and mobility with an internal recruitment policy. There are ample opportunities for own initiative in a learning environment.
We offer a versatile job in an international environment with varied activities in a pleasant and open working atmosphere.
Additional information
Applicants will be reviewed without regard to sex, race or nationality. Applications by female scientists and engineers and ethnic minorities are particularly encouraged;
applicants must fulfill the EC eligibility criteria set by the European Commission (see above);
important: to apply, upload a 1 page CV and a 1 page motivation letter via the link below. All other formats and document content (e.g., longer CVs) will not be considered for the application process. Email applications will not be considered;
by uploading your CV and motivation letter you agree that this information – while kept strictly confidential – will be processed and stored by Wageningen University for the time span of the recruitment process;
include the names and contact information of up to three references in your application; if possible add letters;
applications will be assessed following the European Charter for Researchers and Code of Conduct for the Recruitment of Researchers.
More information
For more information about this function, please contact prof. Jasper van der Gucht via mail: jasper.vandergucht@wur.nl.
For more information about the procedure, please contact Rutger Voorrips (recruiter) via mail: rutger.voorrips@wur.nl.

Do you want to apply?
This can be done directly via the application button at the vacancy on our website so that we can process your personal data with your permission. This vacancy is open until 1 December 2020.

Also see: http://nanopaint-itn.eu/

Equal opportunities employer
We are an employer that offers equal opportunities. We are happy to receive applications from all suitably qualified people regardless of race, gender, functional impairment, religion / belief, sexual orientation or age.
We believe that a diverse and inclusive working environment makes us a more relevant, competitive and resilient organization. Click here for more information about working at WUR with a functional impairment.
We are
The mission of our University is to explore the potential of nature to improve the quality of life. Within Wageningen University & Research, nine specialised research institutes from the Wageningen Research Foundation and Wageningen University have joined forces to help answer the most important questions in the domain of healthy food and living environment. 

With approximately 30 locations, 6,500 employees, and 12,000 students, it is one of the leading organisations in its domain worldwide. An integrated approach to problems and the cooperation between various disciplines are at the heart of the unique approach of Wageningen. We have been named Best Employer in Education category 2019-2020.

The Physical Chemistry and Soft Matter group (www. pcc.wur.nl) is a highly interdisciplinary chair group involved in teaching and research on a broad range of topics in soft matter science, with an emphasis on polymeric assemblies and materials. We operate at the forefront of the field and have many collaborations, both national and international. The team consists of around 25 PhD students and postdocs and a permanent staff of 2 technicians, 3 full-time professors, and 4 assistant and associate professors. The laboratory is very well-equipped with state-of-the-art instruments for optical, mechanical, and thermal characterization.

Click here for more information about working at Wageningen University & Research.

More information about Wageningen Campus you can find here.