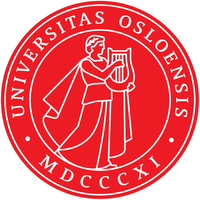 1–2 two-year Postdoctoral Research Fellowships (SKO 1352), financed by the Research Council of Norway, are available at the Center for Multilingualism in Society across the Lifespan (MultiLing) at the Department of Linguistics and Scandinavian Studies, University of Oslo, starting April 2021.
MultiLing is a Center of Excellence funded by the Research Council of Norway and opened in June 2013. The Center successfully completed the Midterm Evaluation to secure funding for the second period of five years, until May 2023. MultiLing aims to generate scientific knowledge on multilingualism across the lifespan, related to three themes: Theme 1 Multilingual competence, Theme 2 Multilingual practices, and Theme 3 Multilingualism, ideologies and language policies (for more information, see http://www.hf.uio.no/multiling/). MultiLing's Research Strategy Plan (MRSP) for the Second Five Year Period (2018 – 2023) can be found here.
MultiLing seeks to recruit postdoctoral candidates with excellent research qualifications who will work with MultiLing researchers collaborating on research as addressed in MultiLing's Research Strategy Plan (MRSP). Projects aligned with MultiLing's vision will be prioritized: "to contribute to how society can deal with the current challenges of multilingualism through increased scientific knowledge, and thus promote agency for individuals in society, and a better quality of life, no matter what linguistic and social background." The announced positions are devoted to studies of multilingualism within one of the following areas:
Minoritized languages and education
Multilingualism, emotions and/or well-being
Education is used here in its broader sense as not only formal but also informal language learning and development. Furthermore, projects that draw on one or more of the following are encouraged: Globalization and North-South perspectives (MRSP 3.2), democracy and citizenship, embodiment/emotions (1.1, 2.1, 3.1), computer-mediated communication (2.4), multilingualism in public spaces (2.2, 3.3) and/or linguistic landscapes (3.3).
Applicants are expected to present an independent research project proposal, and must articulate how the proposed project fits in MultiLing's Research Strategy Plan.
More about the position
The successful candidates are expected to become part of MultiLing's research environment and contribute to its development. The successful candidate is expected to strengthen the relevant research areas addressed above, to contribute to and participate in the various workshops, conferences and activities organized by MultiLing, and to be active members of the MultiLing team in Oslo.
The positions are available for a period of two years, starting April 1, 2021. The main purpose of postdoctoral research fellowships is to qualify researchers for work in higher academic positions within their disciplines.
Qualifications and Personal Skills
In assessing the applications, special emphasis will be placed on the quality of the project description and its relevance for MultiLing's Research Strategy Plan. We seek strongly motivated, competent and internationally oriented candidates, with high-ranking academic qualifications in the relevant area of research.
Requirements:
The candidates should have a PhD degree or equivalent in Linguistics, Scandinavian languages, Second Language Acquisition, Rhetoric and Communication, Psychology, Linguistic anthropology or some other relevant discipline related to MultiLing's work
The doctoral dissertation must have been submitted for evaluation before the application deadline
Experience in working on bilingualism or multilingualism
Excellent written and spoken language skills in English
The doctoral dissertation must be submitted for evaluation by the application deadline. Appointment is dependent on the public defence of the doctoral thesis being approved.
In the assessment of the applications, emphasis will be placed on:
The project's scientific merit, research-related relevance and innovation, and relevance for MultiLing's Research Strategy Plan
The applicant's international experience and network
The applicant's academic and personal qualifications to carry out the project within the allotted time frame
Good cooperative skills, and the ability to successfully join in academic collaboration within and across disciplines
Personal suitability and motivation for the position
Good knowledge of a Scandinavian language will be an advantage but not a requirement.
We offer
How to apply
The application must include
Application letter describing the applicant's qualifications and motivation for the position
Curriculum Vitae (complete list of education, positions, teaching experience, administrative experience and other qualifying activities, including a complete list of publications)
List of publications
Project description, including a detailed progress plan for the project (3 – 5 pages, see Template for project description)
Please note that all documents must be in English.
Publications, MA theses or PhD theses and the like are not to be submitted with the application, but applicants may be asked to submit such information or works at a later date.
The short-listed candidates will be called in for an interview at the University of Oslo or we will arrange for an interview on Skype
Formal regulations
Please see the guidelines and regulations for appointments to Postdoctoral fellowships at the University of Oslo.
No one can be appointed for more than one Postdoctoral Fellow period at the University of Oslo.
According to the Norwegian Freedom of Information Act (Offentleglova) information about the applicant may be included in the public applicant list, also in cases where the applicant has requested non-disclosure.
The University of Oslo has an Acquisition of Rights Agreement for the purpose of securing rights to intellectual property created by its employees, including research results.
The University of Oslo aims to achieve a balanced gender composition in the workforce and to recruit people with ethnic minority backgrounds.
Contact information
For questions about the position:
Professor and Center Director Elizabeth Lanza
For questions on how to apply:
HR Advisor Tonje Olsen