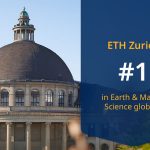 ETH Zurich
PhD student positions in experimental fluid dynamics to control bubble oscillations to exploit their energy-​focusing characteristics
The research in the newly established Multiphase Fluid Dynamics group examines both fundamental and applied questions in various small-​scale multiphase fluid phenomena, such as bubble and droplet dynamics and the resulting fast flows. One of our key objectives is to control bubble oscillations to exploit their energy-​focusing characteristics. We also develop experimental techniques to observe and characterise high-​speed multiphase fluid phenomena optically and acoustically. The group is part of the Institute of Fluid Dynamics, which pursues a broad range of experimental, numerical and theoretical research efforts in a friendly and inclusive environment with state-of-the-art infrastructure.
Project background
Acoustic droplet vaporisation (ADV) is the phase-change process of a low-boiling-point liquid droplet into a gas bubble activated by acoustic waves. They have similar extraordinary qualities to ultrasound contrast agent micro-bubbles, which can be injected into the bloodstream and are widely used to enhance contrast in medical ultrasound imaging and show great promise in a number of therapeutic applications, such as drug delivery and blood-brain barrier opening. However, phase-change agents are activated into bubbles in the focal zone of the ultrasound transducer only when acoustic energy of sufficient quantity is delivered, thus improving spatial and temporal precision.
Job description
We seek to appoint two PhD students to conduct experimental research addressing open questions on acoustic droplet vaporisation for biomedical applications. One of the students will investigate the interaction between acoustically vaporised micrometric droplets and a boundary to assess and predict their sonoporation dynamics. The other student will be developing novel ways to facilitate and control the acoustic droplet vaporisation in order to optimise the required acoustic driving. You will design your own experimental setup exploiting the state-of-the-art ultra-high-speed imaging and acoustic facilities available in our lab. You will also couple your experimental findings with appropriate models to describe and predict the vaporisation physics. In addition to research, you will contribute to teaching and lab activities in the institute.
Starting date: 1 June 2021, or later. Negotiable.
Duration of appointment: Maximum 4 years.
Your profile
The requirements include a Masters degree in mechanical, aeronautical or chemical engineering, physics, or a related field. You should be curiosity-driven, creative, open-minded and independent, and have good communication skills, fluency in English and the willingness to fully commit yourself as a part of an international team. You should also have strong interests in experimental fluid mechanics, multi-phase flows, acoustics, and similar. Experience in experimental research is an advantage, but not necessary. However, you should be excited about the prospect of working in a lab.
To apply for this position, submit a motivation letter (max 2 pages) explaining your interests, your CV (max 2 pages), diploma transcripts (BSc/MSc) from which the grades are evident, and the names and addresses (including email) of three references. Applications must be submitted using the online tool, not by e-mail.
The screening of applications will start on 15 April 2021, and applications are accepted until the position is filled.
For more information on our group and on the Institute of Fluid Dynamics, visit the website (www.ifd.ethz.ch) or contact the group leader, Prof Outi Supponen via email at outis@ethz.ch (no applications).