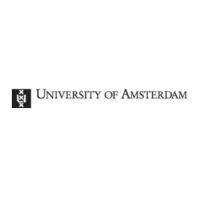 Of all known liquids, water is the least understood, and the origin of its anomalous properties is hotly debated. In this research project you will investigate the chemical physics of water in nanoscopic volumes, of supercooled water and of the surface of ice, using a wide range of experimental methods.
What are you going to do?
You will design, set up, and perform experiments on water, aqueous solutions, and ice using methods such as (2D)IR and Raman spectroscopy and microscopy, rheology, and temperature-jump experiments (see the websites Time-Resolved Vibrational Spectroscopy and Soft Matter Group for examples of the type of research you will be doing); you will analyze and interpret the results; you will report your results in peer-reviewed journals and at international conferences; you will be a member of a dynamic and fun-loving research group.
What do we require?
An MSc degree in (preferentially physical) chemistry or physics and good communication skills in oral and written English. Experience with spectroscopy and/or soft matter is an advantage.
Our offer
A temporary contract for 38 hours per week, preferably starting as soon as possible for the duration of 4 years. The initial appointment will be for a period of 18 months. After a satisfactory evaluation it can be extended for a total duration of 4 years and should result into a PhD dissertation. We will draft an educational plan that includes attendance of courses and (international) meetings/conferences.
The salary, depending on relevant experience before the beginning of the employment contract, will be €2,395 to €3,061 (scale P) gross per month, based on full-time employment (38 hours a week). These amounts are excluding 8% holiday allowance and an 8.3% end-of-year bonus. A favourable tax agreement, the '30% rule', may apply to non-Dutch applicants. The Collective Labour Agreement of Dutch Universities is applicable.
Are you curious about our extensive package of secondary employment benefits like our excellent opportunities for study and development? Then find out more about working at the Faculty of Science.
About the Faculty of Science
The Faculty of Science has a student body of around 6,500, as well as 1,600 members of staff working in education, research or support services. Researchers and students at the Faculty of Science are fascinated by every aspect of how the world works, be it elementary particles, the birth of the universe or the functioning of the brain.
The Van 't Hoff Institute for Molecular Sciences (HIMS) and the Institute of Physics (IoP) are both institutes of the Faculty of Science. HIMS performs internationally recognized chemistry and molecular research, curiosity driven as well as application driven. Research at IoP covers a wide range of topics in physics, both experimental and theoretical. For more information see the websitesof the Soft Matter Group and Time-Resolved Vibrational Spectroscopy.
Questions?
Do you have questions about this vacancy? Or do you want to know more about our organisation? Please contact:
Job application
The UvA is an equal-opportunity employer. We prioritise diversity and are committed to creating an inclusive environment for everyone. We value a spirit of enquiry and perseverance, provide the space to keep asking questions, and promote a culture of curiosity and creativity.
Do you recognize yourself in the job profile? Then we look forward to receiving your application before 28 July 2020. You may apply online by using the link below.
Please send your application electronically as a single PDF document (please upload in the field marked 'CV') that includes:
a detailed curriculum vitae;
a motivation letter (max. 1 page) that explains why you choose to apply for this position, including a statement of your research experience and interests;
title and summary of your Master thesis;
scientific publications, if applicable.
Applications without the motivations letter will not be taken into consideration. However, with this motivation letter your application will receive our full attention. #LI-DNP