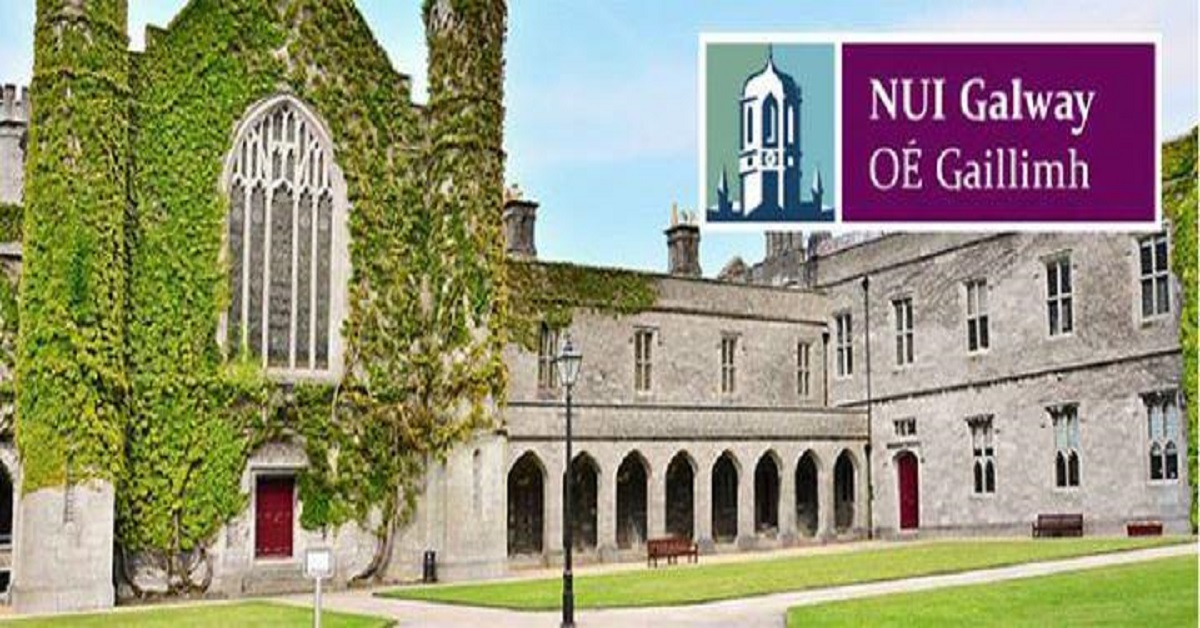 Applications are invited from suitably qualified candidates for a full-time, fixed-term position as a Postdoctoral Researcher in Botany and Plant Science at the National University of Ireland, Galway. This position is funded under the ERA-NEW BlueBio programme and is available from December 2020 until the end of August 2023, subject to a one year probationary period.
The main aim of this project is to undertake algal research at National University of Ireland Galway, together with university-, and industry- based collaborators in Ireland, Sweden and Iceland, focussed on the valorisation of underutilised seaweed biomass to develop high-value products and reduce waste.
The position:
The research position is part of a recently funded BlueBio Co-fund supported research project led by Dr Dagmar Stengel in collaboration with partners in Ireland, Sweden and Iceland, investigating optimisation of current seaweed exploitation processes to develop a more environmentally friendly and sustainable, low-waste utilisation for specific high-value applications.
Job Description:
The successful candidate will work in close collaboration with the Project Leader and Principal Investigator Dr Dagmar Stengel at NUI Galway as part of an international, multi-institutional, multi-disciplinary, team to develop available underutilised sustainable seaweed sources as high-value products. The researcher will primarily be responsible for selection, sourcing and optimisation, as well as direct provision of biomass, including an evaluation of their sustainability, to the project partners for development of different applications. The postdoc will assist with the development of optimised extraction methods as well as the general management and coordination of the project. The postdoc will liaise with project partners, as well as other Irish and international collaborators, and stakeholders as required.
Main duties and responsibilities:
The postdoc will be based in the Algal BioScience Group within Botany and Plant Science and will undertake the following duties:
Undertake and be responsible for sourcing of marine algae relevant to the project
Develop extraction methods and optimise seaweed biomass for specific applications
Liaise with and distribute samples and extracts to project partners
Promote the work of the project through conference and workshop presentations, and in peer-reviewed publications
Assist the project management team and interact with project partners
Ensure that the project is carried out with reference to the appropriate health and safety guidelines and any other relevant NUI Galway policies (e.g., purchasing and procurement)
Maintain confidentiality of Intellectual Property (IP) associated with the project
Assist with supervision and training of students/researchers on related projects as appropriate
Essential Qualifications:
PhD in seaweed biology or cognate area
Experience in seaweed collection from diverse marine habitats; identification and maintenance of algal samples and appreciation of factors determining chemical composition
Experience extraction for bioactive compounds from algae
Experience with analytical techniques such as HPLC, GC-MS and/or LC-MS
Demonstrable experience in both independent and collaborative research
Excellent verbal and written communication skills (English language)
Evidence of relevant scientific publication and dissemination of results at conferences
Experience in algal extraction techniques
Driving licence valid in Ireland
Desirable skills and experience:
Experience in collaborating within a multi-institutional team
Experience in industry-related seaweed research
Experience in project management in particular at EU level
Appropriate supervisory and teaching experience may be an advantage
Appreciation of IP procedures relevant to university research
Salary: €40,777 per annum, pro rata
Professional and personal development:
Researchers at NUI Galway are encouraged to avail of a range of training and development opportunities designed to support their personal career development plans.
Further information on research and working at NUI Galway is available on Research at NUI Galway
For information on moving to Ireland please see www.euraxess.ie
Informal enquiries concerning the postdoctoral position can be made by contacting Dr Dagmar Stengel by email: dagmar.stengel@nuigalway.ie
To Apply: Applications to include a covering letter of motivation, detailed CV,and the contact details of three referees combined in 1 file should be sent, via e-mail (in word or PDF only) to dagmar.stengel@nuigalway.ie
Please put reference number NUIG-154-20/ MINERVA Postdoc Application in subject line of e-mail application.
Closing date for receipt of applications is 5.00 pm Friday, 23rd October 2020