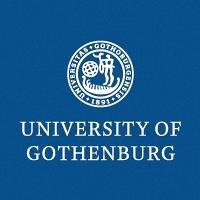 Research and graduate education at the department of chemistry and molecular biology comprises a wide scientific field from the atomic and molecular levels all the way through cells to intact organisms. Much of the phenomena studied here impact on our natural environment and living systems. We participate in undergraduate programs in chemistry, molecular biology, medicinal chemistry, biology, marine sciences, and pharmacy.
The successful PhD candidate will study the 3D architecture of eukaryotic flagella with (cryo-) electron tomography and single particle analysis. Almost all human cells have a flagellum or a cilium, but most research are being done on protist model organisms. We do not know how well these model organisms represent the human ciliary structure. Mutations in flagellar function causes a row of diseases, such as male and female infertility, recurrent pulmonary infections and situs inversus.
Johanna Hoog's research group focuses on cryo-electron microscopy and tomography. We use these techniques to study the cytoskeleton, in particular the microtubules and their role in cellular motility. This research is in the area where cell/structural biology meets medicine. Therefore, we collaborate with both our division "Biochemistry and Structural Biology", the Division for Cell and Molecular Biology and the Sahlgrenska Academy. The environment is very international and we have an electron microscope on which we do screening before travelling to acquire 3D data at a facility (using both tomography and single particle approaches).
Job assignments
During the first 4 years of our research group we have established a new research focus on human sperm tails as a model system to understand human ciliary structure and function. The successful applicant would research the following questions:
What differs in the structure between a functional and dysfunctional ciliary structure? We collaborate with a fertility clinic to receive sperm cells with abnormal swimming patterns.
Is sperm tail structure representative for human ciliary structure or does it differ within the same organism? We will compare the structure found in spermatozoa to that found in nasal or oviduct tissue.
The project will contain a lot of different light and electron microscopic imaging methods. We will also use biochemistry, such as protein purification followed by imaging of the purified proteins with cryo-electron microscopy. Images and tomograms will be treated digitally (e.g. to build 3D models of flagella and macromolecular complexes within them. This process/analysis will constitute a large part of the job assignments.
The PhD student should also read and write scientific publications and present research results at national and international conferences and seminar series.
PhD students are an important part of the department's teaching team and 10-20% teaching is the norm. The teaching time is additional to the four PhD student years (meaning a PhD usually takes 4.5 to 5 years to complete).
Eligibility
To be eligible for third-cycle studies, the applicant must meet both the general and specific entry requirements: A person meets the general entry requirements for third-cycle courses and study programs if he or she:
has been awarded a second-cycle qualification,
has satisfied the requirements for courses comprising at least 240 credits of which at least 60 credits were awarded in the second-cycle, or
has acquired substantially equivalent knowledge in some other way in Sweden or abroad.
To meet the specific entry requirements for third-cycle studies, applicants must: (i) have a second-cycle (advanced-level) degree in a relevant* subject area in the natural sciences, or (ii) have completed studies for at least 60 higher education credits at a second-cycle level in relevant subject areas in the natural sciences, or (iii) have completed a corresponding program of relevance to the planned third-cycle program, in Sweden or in another country, or have equivalent qualifications.
*Relevant for the planned third-cycle education
The specific entry requirements also include an acceptable command of spoken and written English. Guidelines for assessing English proficiency may include a minimum score of 550 on the TOEFL test (or 213 on the TOEFL-CBT, or 79 on the TOEFL-iBT).
Assessment
In selecting between applicants who meet the general and specific entry requirements, their ability to benefit from third-cycle studies shall be considered. The assessment shall attach particular importance to documented qualifications for:
Academic and scientific excellence are the primary assessment criteria. Extra credit will be given to a demonstrated ability to take own initiatives, as the student is expected to be working towards independence. Science is mostly communicated in English and fluency in this language is important. Ability to work well in a team is critical for a successful application.
Employment
Type of employment: Fixed-term employment, four years full time
Extent: 100 %
Location: Department of Chemistry and Molecular Biology, Gothenburg
First day of employment: As soon as possible based on agreement
Regulations for the evaluation of qualifications for education on a doctoral level are given in SFS 1993:100.
A new employment as a PhD student applies for a maximum of one year. The Appointment may be prolonged for up to two years at a time. The total employment period may not be longer than the equivalent of four years of full time doctoral studies.
University applies local agreement on salaries of graduate students.
For further information regarding the position
Unions
Union representatives at the University of Gothenburg: http://www.gu.se/english/about_the_university/job-opportunities/union-representatives
Information for International Applicants
Choosing a career in a foreign country is a big step. Thus, to give you a general idea of what we and Gothenburg have to offer in terms of benefits and life in general for you and your family/spouse/partner please visit:
https://www.gu.se/english/welcomeservices/staff
https://www.movetogothenburg.com/
How to apply
In order to apply for a position at the University of Gothenburg, you have to register an account in our online recruitment system. It is the responsibility of the applicant to ensure that the application is complete in accordance with the instructions in the job advertisement, and that it is submitted before the deadline.
You must include the following, in PDF format
The University of Gothenburg promotes equal opportunities, equality and diversity.
Applications will be destroyed or returned (upon request) two years after the decision of employment has become final. Applications from the employed and from those who appeal the decision will not be returned.