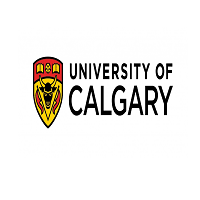 The Department of Ecosystem & Public Health in the Faculty of Veterinary Medicine invites applications for a Research Assistant. This Full-time Fixed Short Term position is for approximately 3 months (based on length of grant funding), with the possibility of extension.
Reporting to the Principal Investigator.
This position is predominantly located at Foothills Campus, but will also require time at the University of Calgary Spy Hill campus. Work will occasionally demand flexibility in hours, depending on the part of the study being conducted.
Position Description
Summary of Key Responsibilities (job functions include but are not limited to):
Position will catalogue and organize the analysis of various samples as well as write a report on final results
Conduct analysis of the samples and collect all the results from the analyses for inclusion into our Comprehensive database
Will work with the PI to interpret results and produce timely reports on the research for our funders (Northern Contaminants Program) and collaborators, as well as work on manuscripts for peer reviewed journals and present results with the supervisor/collaborators at conferences
Assist in manuscript peer-review and grant proposal submissions as needed
The more general areas of investigation & competence include basic cell biology, toxicology, biochemistry and biomarkers in toxicology
Carries out research activities which address the work described above
Motivation demonstrated through writing grant proposals for advancing the research or initiating self driven hypotheses will be desirable
Participates in preparing and presenting research results at lab meetings, institutional, and other scientific meetings as appropriate
Qualifications / Requirements:
Practical experience in a discipline employing molecular biology, environmental toxicology, biomarkers in toxicology, and/or research involving ecotoxicology, cellular and vertebrate/mammalian toxicology, and/or immunotoxicology, is highly desirable
At least 3 years of experience including in one or more of the areas identified above, is essential
Ability to work with hazardous chemicals associated with environmental toxicology is essential
Ability to work cooperatively with P.I. and other lab members, and strong organizational and interpersonal skills
WHMIS and bio-safety level 1 & 2 training, lab animal handling, and human ethics training will be required for the successful candidate
Familiar with the University of Calgary's statement on Principles of Conduct and conducts themselves according to these principles in all situations when representing UCVM or while acting on behalf of the University
Application Deadline: July 21, 2020
We would like to thank all applicants in advance for submitting their resumes. Please note, only those candidates chosen to continue on through the selection process will be contacted.
Additional Information
This position is part of the AUPE bargaining unit, and falls under the Technical Job Family, Phase I.
To find out more about management and staff opportunities at the University of Calgary and all we have to offer, view our Management and Staff Careers website. For more information about the Faculty of Veterniary Medicine visit Careers in the Faculty of Veterinary Medicine.
About the University of Calgary
The University of Calgary is Canada's leading next-generation university – a living, growing and youthful institution that embraces change and opportunity with a can-do attitude. Located in the nation's most enterprising city, the university is making tremendous progress on its Eyes High journey to be recognized as one of Canada's top five research universities, grounded in innovative learning and teaching and fully integrated with the community it both serves and leads. The University of Calgary inspires and supports discovery, creativity and innovation across all disciplines. For more information, visit ucalgary.ca.
The University of Calgary recognizes that a diverse staff/faculty benefits and enriches the work, learning and research experiences of the entire campus and greater community. We are committed to removing barriers that have been historically encountered by some people in our society. We strive to recruit individuals who will further enhance our diversity and will support their professional success while they are here. We encourage all qualified applicants to apply, however preference will be given to Canadian citizens and permanent residents of Canada.