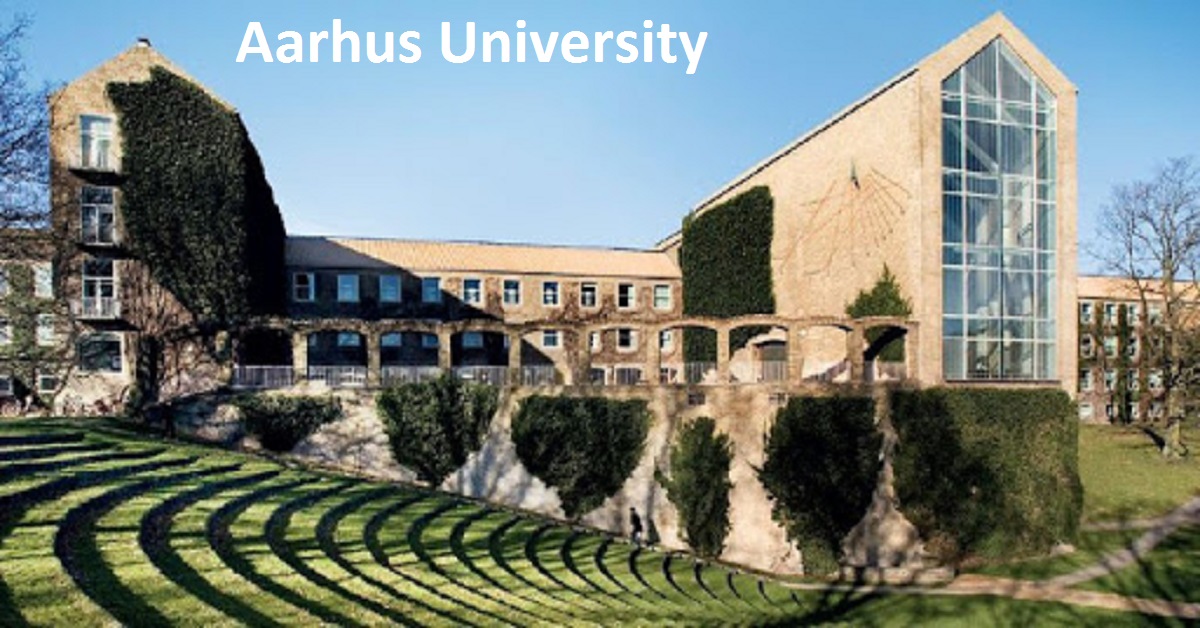 A postdoc position is available in the Data-Intensive Systems group, Department of Computer Science ( https://cs.au.dk ) at Aarhus University. The position is part of the project "Effective, efficient and robust clustering models for molecular dynamics simulations" funded by Villum Fonden Denmark ( https://cs.au.dk/news-events/pages/villum-synergy/ ). The project brings together researchers from computer science and chemistry to create new cluster models for protein movement at the molecular level.
The position is for one year and is available from 1 March 2021 or as soon as possible.
Successful applicants must demonstrate an ability to publish their work in top-ranked database or data mining research outlets. Key topics include clustering models, efficient data mining algorithms, and data management.
The applicant should have a strong interest in engaging in interdisciplinary research with the Biomodelling group in the Department of Chemistry ( https://chem.au.dk/en/research/research-areas/theoreticalchemistry/biomodelling/ ), where another postdoc is employed for this project.
Experience in computational chemistry / biology / physics is considered a plus, but not a requirement.
The responsibilities include research on the above topics in collaboration with other staff and project partners, along with modest teaching and service tasks.
Applicants should apply for the position via the EMPLY recruitment system and upload a letter of interest, a CV including list of publications, copies of two relevant publications, the names of at least two references.
Place of work and area of employment
The place of work is Aabogade 34, 8200 Aarhus N, Denmark and the area of employment is Aarhus University with related departments.
Contact information
For further information about the position please contact Professor Ira Assent, ira@cs.au.dk.
About Department of Computer Science and Aarhus University
The department employs some 130 members of staff and has about 700 students. The department is strong in both theoretical and experimental research, and it is recognized internationally for its contribution within theory as well as the practice of computing. To encourage a multi-disciplinary attitude to research, no firm dividing lines are drawn between the various subjects, and there is lively interaction among subjects.
Aarhus University ( https://international.au.dk ) has approx. 40,000 students. Among over 17,000 universities world-wide, it is ranked in the top 100 by several influential rankings. Aarhus is the second-largest city in Denmark and is situated by the sea in East Jutland. Aarhus is a "young" city due to its disproportionally large population of young inhabitants.
Application procedure
Shortlisting is used. This means that after the deadline for applications – and with the assistance from the assessment committee chairman, and the appointment committee if necessary, – the head of department selects the candidates to be evaluated. All applicants will be notified whether or not their applications have been sent to an expert assessment committee for evaluation. The selected applicants will be informed about the composition of the committee, and each applicant is given the opportunity to comment on the part of the assessment that concerns him/her self. Once the recruitment process is completed a final letter of rejection is sent to the deselected applicants, including the main considerations emphasized during the selection process.
Formalities and salary range
Natural Sciences refers to the Ministerial Order on the Appointment of Academic Staff at Danish Universities under the Danish Ministry of Science, Technology and Innovation.
The application must be in English and include a curriculum vitae, degree certificate, a complete list of publications, a statement of future research plans and information about research activities, teaching portfolio and verified information on previous teaching experience (if any). Guidelines for applicants can be found here.
Appointment shall be in accordance with the collective labour agreement between the Danish Ministry of Finance and the Danish Confederation of Professional Associations. Further information on qualification requirements and job content may be found in the Memorandum on Job Structure for Academic Staff at Danish Universities.
Salary depends on seniority as agreed between the Danish Ministry of Finance and the Confederation of Professional Associations.
All interested candidates are encouraged to apply, regardless of their personal background. Research activities will be evaluated in relation to actual research time. Thus, we encourage applicants to specify periods of leave without research activities, in order to be able to subtract these periods from the span of the scientific career during the evaluation of scientific productivity.
Aarhus University offers a broad variety of services for international researchers and accompanying families, including relocation service and career counselling to expat partners. Read more here. Please find more information about entering and working in Denmark here.
Aarhus University also offers a Junior Researcher Development Programme targeted at career development for postdocs at AU. You can read more about it here.
The application must be submitted via Aarhus University's recruitment system, which can be accessed under the job advertisement on Aarhus University's website.
Questions about the position?
Ira AssentProfessor, Department of Computer Science+4522962341ira@cs.au.dk
Questions about application and proces?
Nat-Tech Administrative Centre – Nat-Tech HRNat-Tech.HR.Emply@au.dk