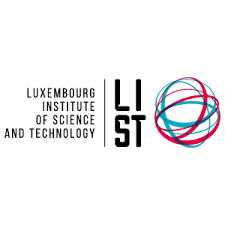 The Luxembourg Institute of Science and Technology offers an outstanding opportunity for joining its newly created doctoral training unit (DTU) in hydrological sciences: 'HYDRO-CSI: Towards a holistic understanding of river systems: Innovative methodologies for unraveling hydrological, chemical and biological interactions across multiple scales'. The total number of positions in this DTU is 14 – embracing four complementary thematic clusters on (1) high frequency monitoring of hydrological processes, (2) new hydrological tracers, (3) remote sensing applied to hydrology, and (4) hydrological forecasts and predictions under change. Academic partners are the TU Vienna (Austria), University of Luxembourg, Wageningen University (The Netherlands) and the Karlsruhe Institute of Technology (Germany). The DTU HYDRO-CSI is funded in the framework of the PRIDE scheme of the Luxembourg National Research Fund (FNR), and coordinated by Dr. Laurent Pfister.
The main objective of the DTU HYDRO-CSI is to train a new generation of highly skilled experts with a view to contribute to solving some of the most pressing challenges related to water resources research and management: hydrological system complexity, non-stationarity of boundary conditions, high-frequency monitoring of environmental processes, global change impact assessment.
The offered fully paid PhD position is embedded in cluster (1) of the DTU and focuses on sediment transport. The position is envisaged to start between June 1st 2018 and December 1st 2018 and will extend over a maximum duration of 4 years. The PhD candidate will be part of the Catchment and Eco-hydrology research group (CAT) at the Department of Environmental Research and Innovation (ERIN) at LIST. Furthermore, the PhD candidate will spend up to 50% of time at Wageningen University (NL) as part of the Hydrology and Quantitative Water Management group (Dr. V.F. Bense and Prof. A.J.F. Hoitink). Experiments are planned in the Kraijenhoff van de Leur Laboratory for Water and Sediment Dynamics in Wageningen.
DESCRIPTION
Quantification of suspended sediment fluxes is crucial in studies focusing on water quality as well as on sediment budgets. Catchment sediment studies remain severely measurement limited and there is an urgent need for the development of new systems for monitoring a broader range of suspended sediment-associated parameters and properties at high temporal frequency. The PhD candidate will investigate the use of submersible ultraviolet-visible spectrophotometers to estimate in situ suspended sediment properties, including the percentage of abiotic material, at high temporal resolution. He/she will establish how this new technique complements existing approaches of monitoring sediment suspensions based on optics and acoustics.
More specifically, the selected candidate will design and carry out experimental work in the laboratory and in the field, and combine techniques based on chemometrics, optics and acoustics to:
(a) Determine which sediment properties can be estimated from in situ absorbance data series,
(b) Investigate the influence of suspended sediment concentration and particle size distribution on in situ absorbance,
(c) Corroborate if the relationships between the spectrophotometric readings and the suspended sediment properties found in the laboratory are persistent in contrasting natural field conditions and
(d) Establish how the new technique may increase our understanding of sediment dynamics in rivers and estuaries, and how it can be applied in water quality studies.
Moreover, the proposed study is expected to yield new insight into flocculation processes.
Rigorously processing and analysing the collected data for publication in highly ranked international peer-reviewed journals is also expected. The selected candidate will be encouraged to present his/her results at conferences and to attend workshops. Research visits at Wageningen University and other project partners (including industrial partners) are foreseen.
Ideally, the candidate holds a Master Degree in Physics, Hydrology, Environmental Engineering or a similar discipline. He/she has a good knowledge of statistics and programming (preferably with R and Python). An understanding of fundamental concepts in suspended sediment transport and dynamics is an asset. He/she is highly motivated to perform rigorous research and is willing to join a very dynamic and international team.
Eligibility
No restrictions apply as to the nationality of the candidates
Candidates shall be available for starting their position between June 1st 2018 and December 1st 2018
Driving licence class B

Place of employment and main place of work
Primary supervisors at LIST: Drs. Núria Martínez-Carreras and Christophe Hissler
Primary work location:  Luxembourg Institute of Science and Technology (LIST), Belvaux, Luxembourg
Duration and location of secondment/s: Regular stays at the Wageningen University are foreseen (up to 50% of total project duration)
Application procedure
The application can be submitted via LIST's job portal: www.list.lu/en/jobs/. If there are any questions regarding the procedure please contact our HR office (jobs@list.lu). The application must include:
A motivation letter oriented towards the position and research field and experience
A current scientific CV, which includes full contact details
Two reference letters or full contact details of two referees
A copy of master (or similar) degree that allows for the enrolment on a doctorate degree
Applications will be reviewed on-going until the position is filled. An assessment committee will be appointed to review the applications and candidates selected based on Network-wide guidelines, which aim to ensure equal opportunities. Shortlisted candidates will be invited to interview either in person or by Skype.
The main criterion for selection will be the existing skills, knowledge, and research career potential of the applicant, match with the project, and fulfilment of the above mentioned qualifications. Candidates from all backgrounds are encouraged to apply.
The LIST is committed with equality of opportunities and gender balance.
PROFILE
Education
Master Degree in Physics, Hydrology, Environmental Engineering or a similar discipline
Competencies
Strong background in physics and/or maths to be able to work with signal processing
Programming skills for data analysis (preferably with R, Python)
Experience with suspended sediment sampling, monitoring and analysis is an asset
Language
The work language is English
English skills in speaking, listening, reading, and writing
.