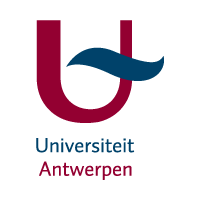 The University of Antwerp is a dynamic, forward-thinking, European university. We offer an innovative academic education to more than 20 000 students, conduct pioneering scientific research and play an important service-providing role in society. We are one of the largest, most international and most innovative employers in the region. With more than 6000 employees from 100 different countries, we are helping to build tomorrow's world every day. Through top scientific research, we push back boundaries and set a course for the future – a future that you can help to shape. 
The Bio-Imaging Lab, Department of Biomedical Sciences, Faculty Pharmaceutical, Biomedical and Veterinary Sciences is looking for a full-time (100%) doctoral scholarship holder in the field of preclinical neuroimaging
The core R&D activity of the Bio-Imaging lab is experimental high resolution neuroMRI focusing on neurodegeneration, neuromodulation and neuroplasticity. The research is performed on rat and mouse models for different human neuropathologies and on songbirds as a model for neuroplasticity and learning. We have two 7Tesla 16 cm and one 9.4Tesla 20 cm horizontal bore in-vivo MRI scanners and a cryocoil from Bruker (Germany) and a desktop 4.7Tesla from MRSolutions (UK)).
Our group has access to micro PET/SPECT/CT and BLI and advanced image processing through other UA research teams with whom we are clustered into a large UA imaging consortium EGAMI (Expert Group Antwerp Molecular Imaging).
Position
Profile
What we offer
Want to apply?

The University of Antwerp received the European Commission's HR Excellence in Research Award for its HR policy. We are a sustainable, family-friendly organisation which invests in its employees' growth. We encourage diversity and attach great importance to an inclusive working environment and equal opportunities, regardless of gender identity, disability, race, ethnicity, religion or belief, sexual orientation or age. We encourage people from diverse backgrounds and with diverse characteristics to apply.